APR Mirror Mounts
APR Mirror Mounts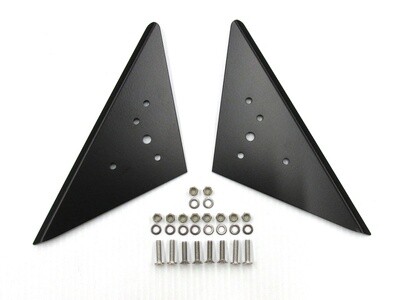 Replace your stock MR2 mirrors with lightweight carbon fiber mirrors from APR. Saves ~5.25lb compared to stock power mirrors, improves aerodynamics, and just plain looks cool.

Kit includes two powder coated aluminum mounting plates and all required stainless steel hardware. APR GT3 mirrors (part number CB-100004B) not included.

Note: The APR GT3 mirrors are significantly smaller than stock mirrors and as such do not offer quite as good of visibility. The a-piller does block a small portion of the passenger side mirror as well. Properly adjusted they do a pretty good job of minimizing blind spots, but you may wish to pair them with a panoramic center mirror as well.
Brand:WilhelmRaceworks