Rain Guard Eliminator
Rain Guard Eliminator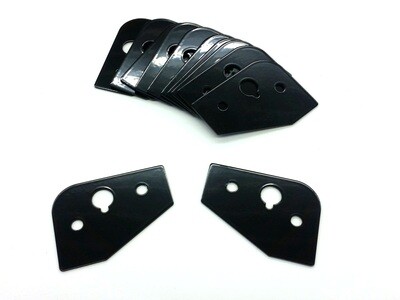 In the words of Colin Chapman, "Simplify, and add lightness"

Eliminate the rain guard from the stock MR2 Turbo engine lid to improve airflow through the engine bay and reduce weight.
In addition to preventing air flow through the engine bay, the stock rain guard also weighs in at 4.5 pounds. After market fan shrouds weight 9+ pounds including fans, and fans require wiring, fusing, a relay, etc. Complexity!

These laser cut aluminum plates provide a mounting point for your stock rubber bumpers while weighing just 1.4oz per pair. Finished with black powder coating.
Made in the USA, Free domestic shipping.
Brand:WilhelmRaceworks