Tunnel Brace
Tunnel Brace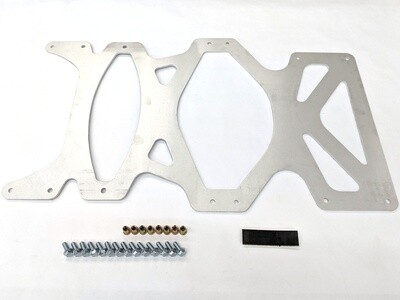 Improve the chassis stiffness of your MR2 with the Wilhelm Raceworks Tunnel Brace. The tunnel is the central spine of the car, and boxing it in allows it to function as a tube which has much greater torsional stiffness than a C channel. Testing has shown a 3.8% improvement in overall chassis torsional stiffness, more than is gained from either a rear strut brace or aftermarket front strut brace in my test!

Laser cut from 3/16" aluminum and CNC bent for a perfect fit. Bolts to 6 stock locations around the tunnel, plus 8 new holes which must be drilled. Installation requires a rivnut puller capable of installing M8 rivnuts. All installation hardware is included. The brace is compatible with the stock plastic under body panels.
Fits both LHD and RHD.
Brand:WilhelmRaceworks