2GR-FE Oil Pan Baffle
2GR-FE Oil Pan Baffle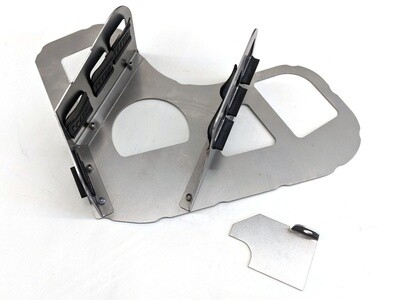 The Wilhelm Raceworks oil pan baffle for the 2GR-FE V6. Designed to reduce oil starvation due to hard cornering, while being both cost effective and easy to install. Consists of laser cut steel baffles with rubber oil control flaps. Data from my own track and autocross sessions with the 2GR-FE has shown oil pressure drop on right hand turns, which this helps to correct. I recommend over-filling the pan by about a half quart (1/4" to 1/3" on the dip stick) for best results. See this article for more detailed information.

The baffle is designed to be a close fit to both the upper and lower oil pans. This enables it to be fixed in place with a bead of RTV around the perimeter of the upper baffle. Welding is not required, although the baffle can also be welded in place if you have the means and desire to do so.

Made in the USA!

---
Please email me if you previously purchased the baffle and want to add the drain baffle piece to it (as described in my blog), it is available separately. This piece is included with the purchase of a baffle as of October 2022.
Brand:WilhelmRaceworks